?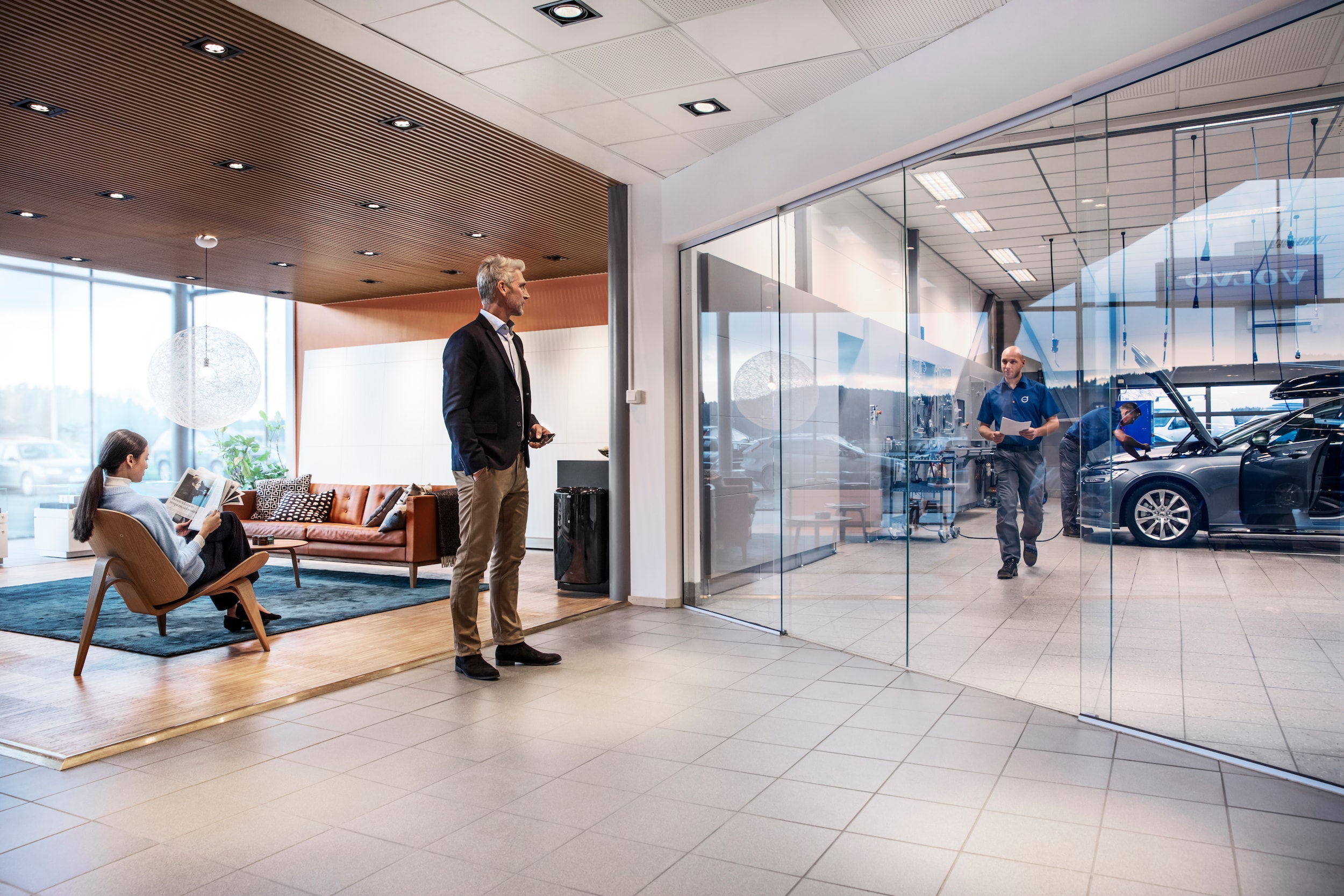 As you may know, we are currently in the throes of a renovation to our Volvo Sales Showroom and our Volvo Service Reception. Due to these exciting updates to our building, we are temporarily located at 1750 Pennsylvania Avenue.
This location is only a few hundred years north of our usual location and can be easily found just across the street from the Sunoco Gas Station, and near the Boston Market, only about a block away. If you're coming from the East and hit the Dunkin's, you've gone too far. Likewise, if you're coming from the West and pass the Westminster Presbyterian Church, you've also gone too far.
If you are a Newark driver in search of our Volvo Service Reception or our parts and accessories department, you can utilize these services at the normal location, 901 N. Union Street. However, due to the construction, the entrance has moved to the right side of the building.
Construction Update
We've been hard at work building an impressive new structure to house all of our beautiful new and used Volvo models, and we cannot wait for you to see it. In the past couple of weeks, we've secured the framing and some of the drywall. It's shaping up to be a great looking skeleton of the final product.
In the weeks to come, we'll be fitting the building with glass. We're looking forward to seeing how this addition will transform the current look. If you're in the New Castle area and find yourself driving by the construction site, be sure to take a look—a beautiful renovated Volvo dealership is coming your way.
We're Almost There, Come by and See Us!
Our highly anticipated renovations are moving right along, and we're excited to show them off to Hockessin drivers. We apologize for the current inconvenience, but we're sure the final product will be more than worth it. Come by and see us today for a test drive, or just to check out the progress.