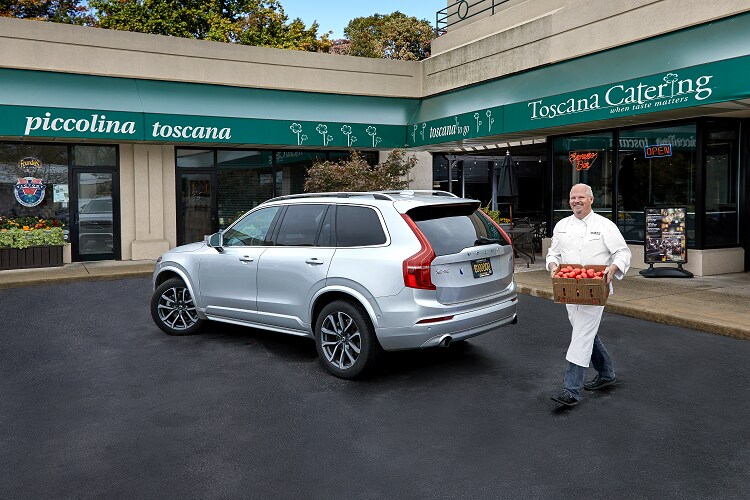 At Union Park Volvo, we love to hear from customers, past and present. We enjoy interacting with the community and seeing how Volvo integrates with the lives of Wilmington residents and beyond. With our Real People. Real Volvo campaign, we aim to briefly highlight real Volvo customers that make real contributions to our community.
Meet Dan Butler
Dan Butler opened the Piccolina Toscana restaurant in 1991 and has been on the rise ever since. As one of Wilmington's most iconic restaurants, Toscana is often credit with the rebirth of Trolley Square. The success of Toscana has been spurred on by Chef Dan's modern approach, fresh, high-quality ingredients, and a willingness to keep evolving.
Chef Dan's Volvo XC90 is an ideal companion to his busy life. Its versatile and spacious interior is great for running errands and picking up supplies, and the refined and upscale interior provides a luxurious respite for him and his family.
When asked about what motivates him, Chef Dan responded:
"I love the satisfaction I get when I know that I've created something that pleases other people... whether it's a favorite old dish, a new creation, or an excellent experience at one of my restaurants."
We feel similarly. We love seeing how Volvo sedans, wagons, and crossovers integrate with the lives of our customers and community members. Have a story you'd like to share? Let us know!
Test Drive the Volvo XC90 in Wilmington, DE
With its sophisticated style, upscale accommodations, and wealth of amenities, it's no secret why people love the Volvo XC90. If you'd like to see for yourself why people like Dan love their SUV, visit Union Park Volvo in Wilmington, DE, for a closer look. We'll be happy to set you up with a test drive.