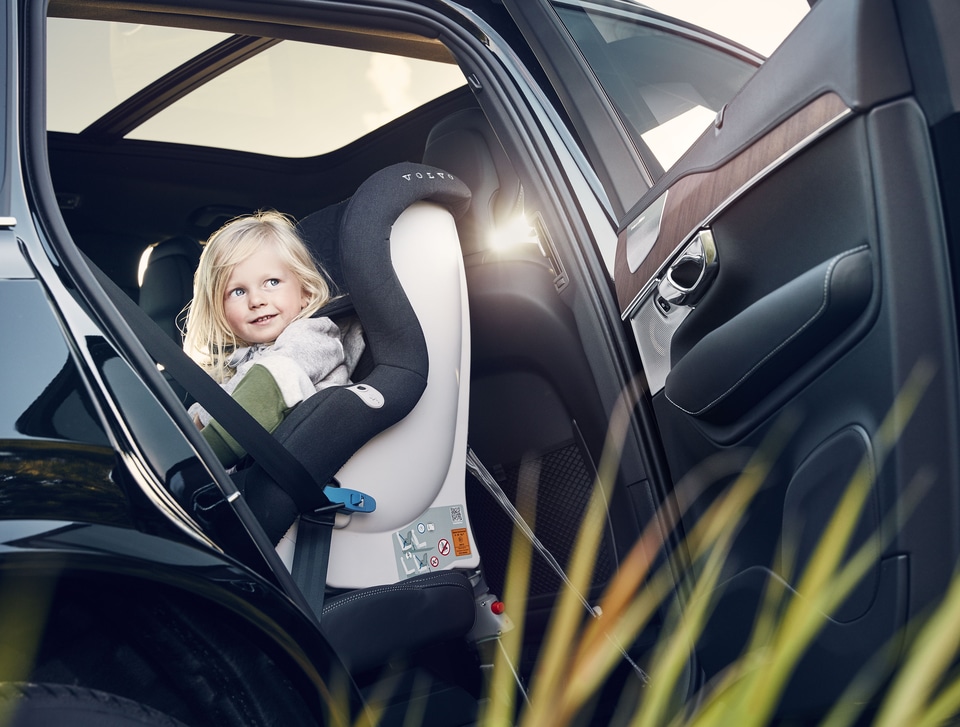 Volvo is proud of its long-standing tradition of safety on the road, especially for our youngest passengers. At Union Park Volvo Cars in Wilmington, DE, we understand what a project it can be to get little ones and their treasured belongings into the car for a long road trip or even a short drive through the neighborhood. That's why you need to know about the integrated child booster seats built into the Volvo V90 XC.
Hiding in Plain Sight
A casual glance may not even reveal that these special safety seats are present. Actually, they are available in the center seat as well as both side seats. To use them, all a Newark, DE, driver must do is reach underneath the front edge of the seat, lift the latch, and pull up. The booster seat pops up and snaps right into place, allowing the child passenger to use the regular seat belt for safe riding.
When you're ready to return the seat to the adult position, you just slide it right back into place and snap it down. It's as easy as that! Of course, it's important for drivers in Hockessin, DE, to keep in mind that these built-in booster seats are designed for older children, those who are at least 33 inches tall and weigh between 33 and 80 pounds.


Little Tykes, Big Rules
For smaller or younger children, you will need to use Delaware Office of Highway Safety-approved child safety seats. Let's explore those requirements. Rear-facing seats are designed for very young children, such as infants and toddlers. Forward-facing seats are intended for use by older children.


Safety First
Of course, not all car seats are designed the same. It's wise to take your child's safety seat with you when you make the short drive up from New Castle, DE, to visit our showroom, just to ensure that it will fit the vehicle you're considering. Regardless of the height and weight range of child safety seats, all of them must be properly secured in the vehicle to ensure the child's safety while the car is in motion. The Volvo V90 XC has got that covered. All three rear seats have lower anchors and there are three top tether anchors across the bench.
When you and your child visit Union Park Volvo Cars to shop for your next Volvo V90XC, be sure to keep an eye out for the surprise passenger hiding under the lid of the rear seat cubby! Contact us today for an appointment to test drive a safety-conscious Volvo V90 XC.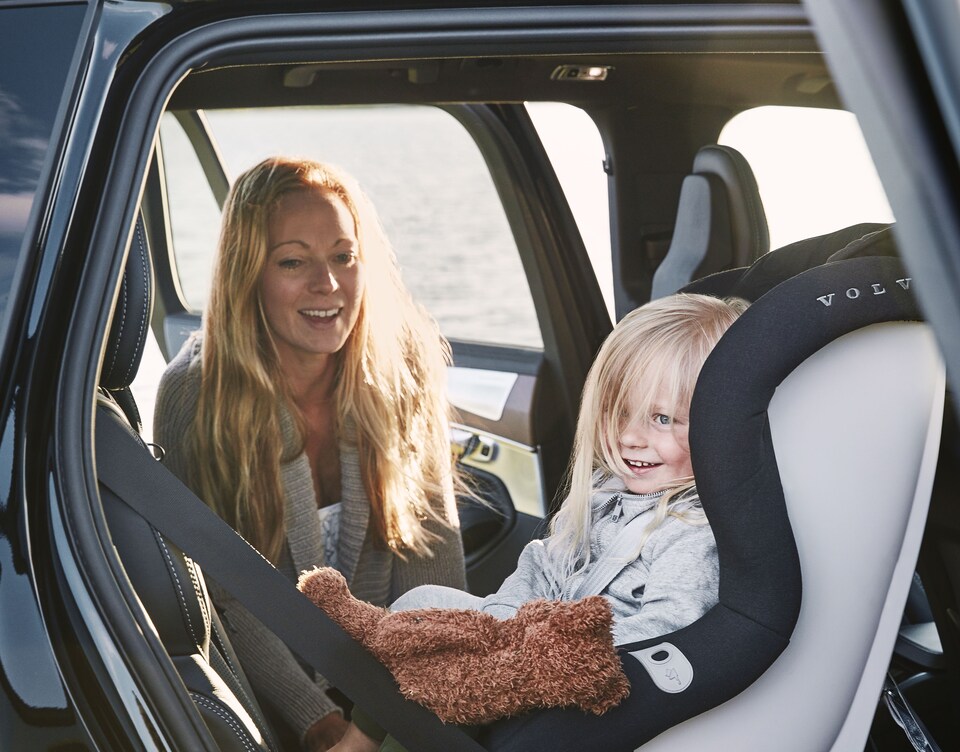 ?