The Right Tires For Your Volvo
When we hear the name Volvo, one of the first things many of us think of is safety. But when you think of tires, does safety come to mind? The fact is, tires are one of the most important safety features on your vehicle. Think about this: A vehicle's tires are its sole contact with the road. The engine and brakes work directly through the tires. Even Volvo's advanced traction and stability control systems are limited by the tire's ability to grip the road. So, driving on tires that are worn, underinflated, or not properly suited to the environment can compromise the performance and safety of your vehicle. Out of all the tires that are the right size, your Volvo is only designed for a few of them.
AND NOBODY KNOWS YOUR VOLVO BETTER THAN WE DO.
So you can trust us to pair you with tires that match your vehicle perfectly.
5 Reasons To Buy Tires From Your Volvo Dealer
Always get the ideal tires to maximize your Volvo's performance on any terrain.

We offer competitive tire prices and offers.


Quality installations done by our factory-trained technicians.

All major brands, including Continental, Hankook, Michelin, Pirelli, and more.

Road hazard coverage included on eligible tires.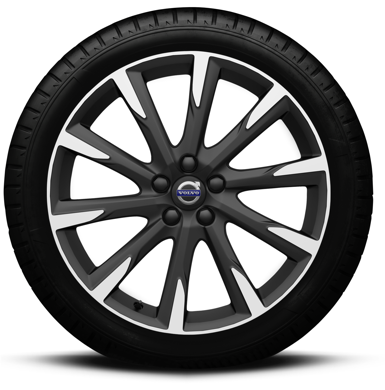 DON'T LET YOUR SAFETY SLIP AWAY
We tested the effect worn tires have on stopping distance. It took nearly 10 additional car lengths to stop on worn tires.


Get A Tire Quote
* Indicates a required field